New and Improved Website for Straightenmyhair.com "Royal Keratin Treatment"
Checkout Before and After Pic's Below
*THE BEST EXTREME KERATIN CONDITIONING SMOOTHING TREATMENT*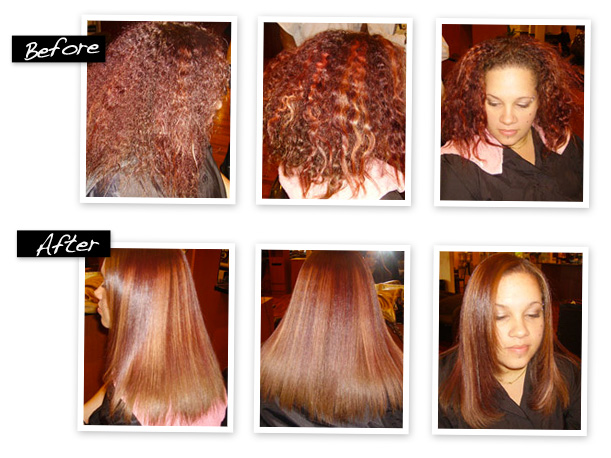 * Stop Your Hair Damage *
* Stop Your Hair Drama *
 * Have healthy, sleek, shiny and more manageable hair today *
* AMAZING RESULTS *
* EASY TO USE *
* SAFE (OSHA COMPLIANT) *
* PUREST INGREDIENTS ON THE MARKET *
* WE USE ONLY THE HIGHEST GRADE OF KERATIN IN OUR PRODUCTS *
* EXTREME CONDITIONING SMOOTHING TREATMENT *
*DESIGNED TO REPLENISH AND CONDITION YOUR HAIR *
*You deserve a Royal KeratinTreatment *
  * CHOOSE FROM 3 GREAT PRODUCTS *
Our Keratin Hair Treatment products are being used at finer Salons from Beverly Hills to Capitol Hill and everywhere in between.
If your salon or stylist is not using our product, please request our treatment.
Our ROYAL KERATIN HAIR SMOOTHING TREATMENT conditions, sleeks out the hair better and lasts longer than those knock off products.
Our Authentic Brazilian Keratin Hair Treatment lasts longer and takes less time to do. Our treatment lasts 3 to 6 months on most hair types. Other treatments last only 3 to 6 weeks. Our ROYAL KERATIN SMOOTHING TREATMENT is better for the stylist and better for the client.
All photographs and our instructional video show actual results from our Royal Keratin Treatment performed by stylist Donna Oz.
CLICK ON THE LINK AT THE TOP OF THE PAGE "BUY KERATIN" TO VIEW AND ORDER OUR PRODUCTS
---
Pleasant Low Odor
Low Fumes
Makes Hair Sleek
Makes Hair Shiny
Makes Hair Silky
Get rid of Frizz
Straightens wave or softens curls up to 3 months and longer
Hair stays very conditioned up to 6 months
Gives you beautiful hair
Makes hair extremely manageable
For information or to order products by phone call 1-888-872-3989
Royal Keratin Hair Treatment products are exclusively distributed by
The Keratin Connection Inc. online @ Straightenmyhair.com  and Keratinhairtreatment.com